Our new season's bulbs are now arriving. There are few other groups of plants so versatile or easy to cultivate than bulbs. There is an amazing selection available to select the colour, size or variety to suit your garden or colour scheme. Be early for very best selection and the value of our multi-buy and bulk buy offers to give you great value on quality stock.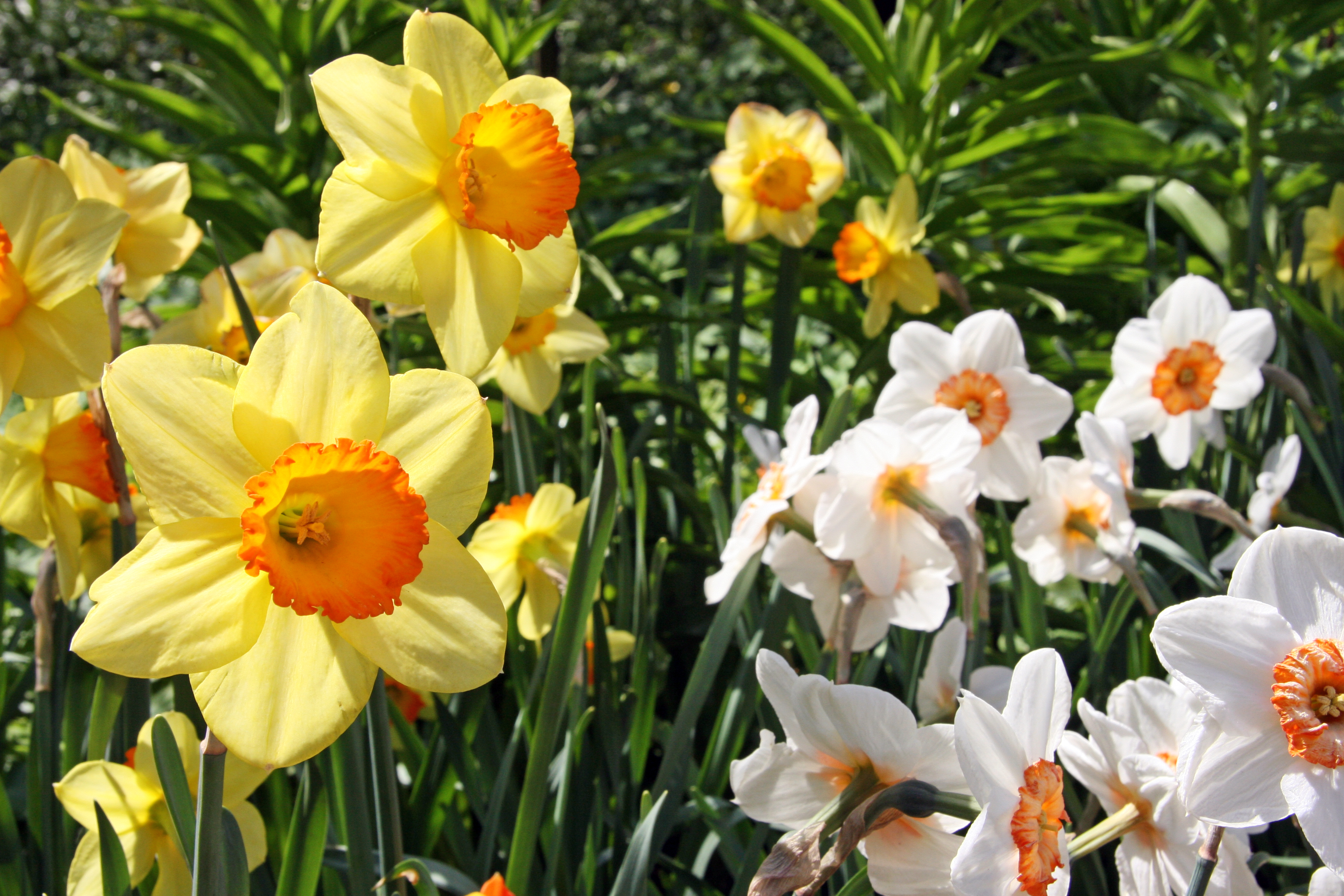 In the edible garden

Autumn is a wonderful time to get busy in the veggie garden. Now is the time to plant, beetroot, broccoli, broad beans, carrots, cauliflower, celery, leeks, lettuce, cabbage, silverbeet, winter spinach and radish, also keep an eye out for our beautiful locally grown Tasmanian Garlic which is now available and can be planted throughout autumn.
If resting a garden bed over the winter, we have our first batch of green manure seed arriving next week. Autumn is the perfect time to sow green manure crops in veggie beds being rested and to enrich the soil ready for Spring planting.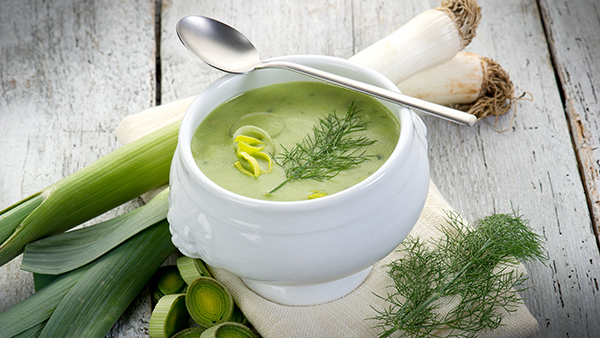 Leeks prefer a sunny spot in soil that is fertile and well drained. Leeks thrive in traditional garden beds and especially in raised beds. Spacing of your Leeks will determine the size of the stems, if you would like nice thick stems then thin your leeks allowing more room for them to grow. For thinner scallion-size leeks, follow tighter spacing setting seedlings 100mm apart. White-stemmed leeks are the most prized so, when transplanting be sure to plant seedlings at least 10cm deep.
Time to resurrect or sow a new lawn. Start by adding Lawn Starter Fertiliser with your seed and sow as directed. Each lawn seed will benefit from the nearby fertiliser granules and the result will be better germination, rapid root development, balanced leaf growth and a much healthier, stronger new lawn. Use Mancozeb Plus on lawns infected with dollar spot or brown patch.
Add lime to lilac trees now...they love it!

Spray pear and cherry slug with Yates Success a low toxic natural insecticide.

Watch for caterpillars attacking leafy crops in the veggie garden, spray with Yates Dipel or treat with Cabbage dust.

Treat lawns for corbie grubs and white curl grubs- Ask us how!

Sweet peas are the most important flowers for Autumn sowing. Tall, medium or dwarf sweet peas all share the same desire for sun and good drainage. Choose a well-drained site and alkaline soil is best. Sprinkle some powdered lime on the surface if your soil tends to be acidic.

Prune spent Raspberry canes and mulch with pea-straw.

Feed cymbidium orchids now with Orchid -A fertiliser. This is a specially blended quality fertiliser high in potassium to encourage flower spikes and larger flowers. Simply dissolve one measured spoonful in 7 litres of water and apply to the leaves and soil for the duration of the flowering period.

Prepare soil for bare rooted fruit trees & rose bushes by adding Mushroom compost and Moo Poo to help condition your soil.

New seasons Cyclamen, Primula, Polyanthus and Panises have arrived ready for autumn planting

March is the perfect time for planting natives and advanced trees.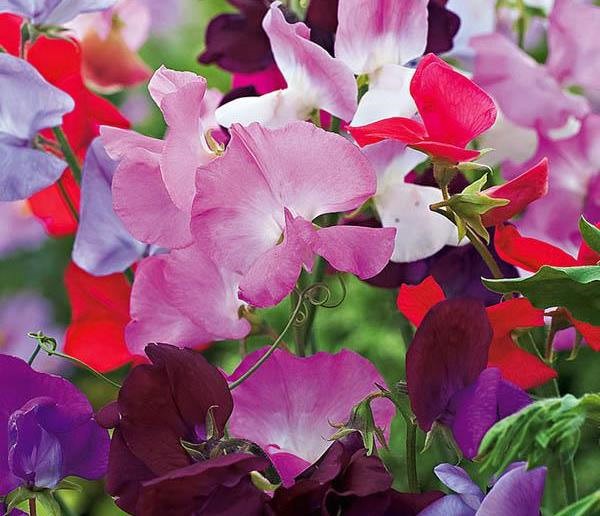 Do I store bulbs in the fridge?
This is one of our most commonly asked questions. Tulips are generally the main bulbs which are refrigerated, however to be honest it is not necessary in our cooler Tasmanian climate. If in a warmer climate the refrigeration simulates the cold winter the bulbs otherwise would not receive during the winter months.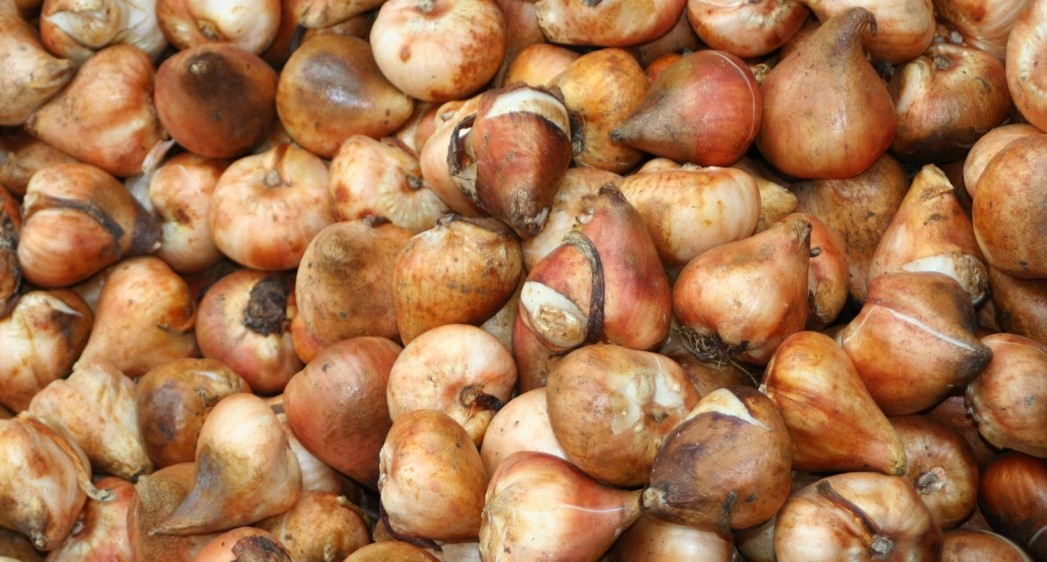 If you do decide to refrigerate your Tulip bulbs, store them in their paper packaging and place in the crisper section. Store for 6-8 weeks, and most importantly do not store fruit and vegetables nearby, as some fruit and vegetables produce ethylene gas which can be very detrimental to the bulbs. In case you might be wondering never store your bulbs in the freezer as this will kill the bulb.